Why order plants online from Plantsome?
Thanks for asking. Here are some great reasons why!
Meep Meep! Order your plants online and we'll take care of the rest.
Our green amigo's are hand picked and come fresh from only the best Canadian growers.
Kick back and relax! Browse through hundreds of plants and pots from the comfort of your home.
Warranty Included! We provide an unbeatable 3-month happy plant guarantee on all of our plants.
The mission:
At Plantsome we're all about empowering you on your journey to 'Plant Parenthood,'. It is our mission to seamlessly connect everyone with nature by offering a curated selection of quality plants, made accessible through our store. We strive to make the process of buying, and caring for plants joyful and effortless. So what are you waiting for, it's in your nature!
Read more about our mission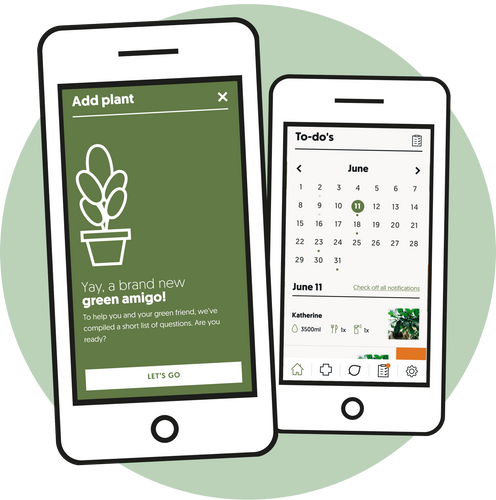 Plant care without a care in the world using the App
Sit back, relax, and enjoy your new green amigo
Learn more about the APP
Buying Plants online at Plantsome
Here at Plantsome, we try to take the hassle out of buying a plant online. We bring you the perfect plant that's right for your home, right to your home! We believe that buying a new plant should be fun! Besides, we love giving you advice when buying a plant online. Did you know that all plants are great at purifying the air and generating oxygen? Some are better than others so we've already curated a list of best purifying plants. Ahh yes, that makes shopping easy! Read more