Lavandula Stoechas | Spanish Lavender (M)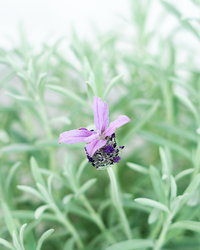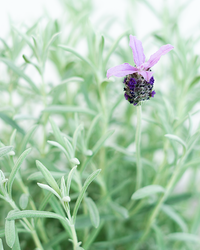 Survival Guide
Bundles
Accessories
FAQ
Reviews
Margaux's survival guide
She has a certain je ne sais quoi
You can find Margaux sipping a glass of Pinot Noir on a rain-slicked Parisian avenue. Looking impeccable with her bouffant and vintage cigarette holder, she looks like she just stepped off the set of Le Quai des Brumes. Sometimes the only indication that she's been around is a smudge of red lipstick and the scent of Chanel No 5 lingering in the air. Margaux has an air of mystery, and we love that for her.
Light
Sunny, more than 5 hours of direct sunlight every day
Soil
sandy/loamy/peaty soil
Suitable for
planting in soil or keeping in pot
Climbing trellis/assistance
Not necessary
Maintenance
Little
Care
What type of care your plant needs
Watering
Needs very little water
Water
Doesn't need extra water, the occasional rainy day will do/Often needs extra water during the summer/Needs to be watered on the regular, keep the soil slightly moist.
Nutrition
In pot, only lightly every 2-3 weeks
Pruning
Throughout the season to remove damaged leaves, but not after September 1st
Height
Is 35 cm tall upon delivery
Growth
Can grow to be up to 60 cm tall
Pot size
Plastic pot is 15 cm in diameter
Flower color
Has purple flowers
Flowering season
May to August
How to care for Margaux
The Lavender Stoechas, otherwise known as the French lavender, is a beautiful bushy plant, perfect for planting outdoors in soil or keeping in a pot. Keep these fragrant flowers in full sun for the most growth. They're the perfect easy-care addition to your garden as they don't like a ton of water—give it a drink after planting (enough so that the soil is fully saturated), and be sure to let it fully dry out before watering again. If you're planting your lavender in a sandy mixture, you'll need to water more often.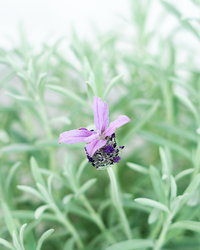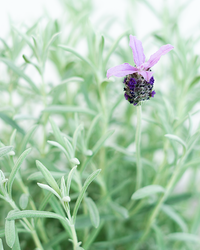 1
Chosen length
35cm
-

32.00

29.00
How do you measure height?
Good question! We measure the height from the top of the plant to the bottom of the pot (including the pot itself).

Plant Care App
Our app will tell you exactly when and how much to feed and water your plants. Are you already a pro in taking care of your plant? Great! The App is completely optional of course.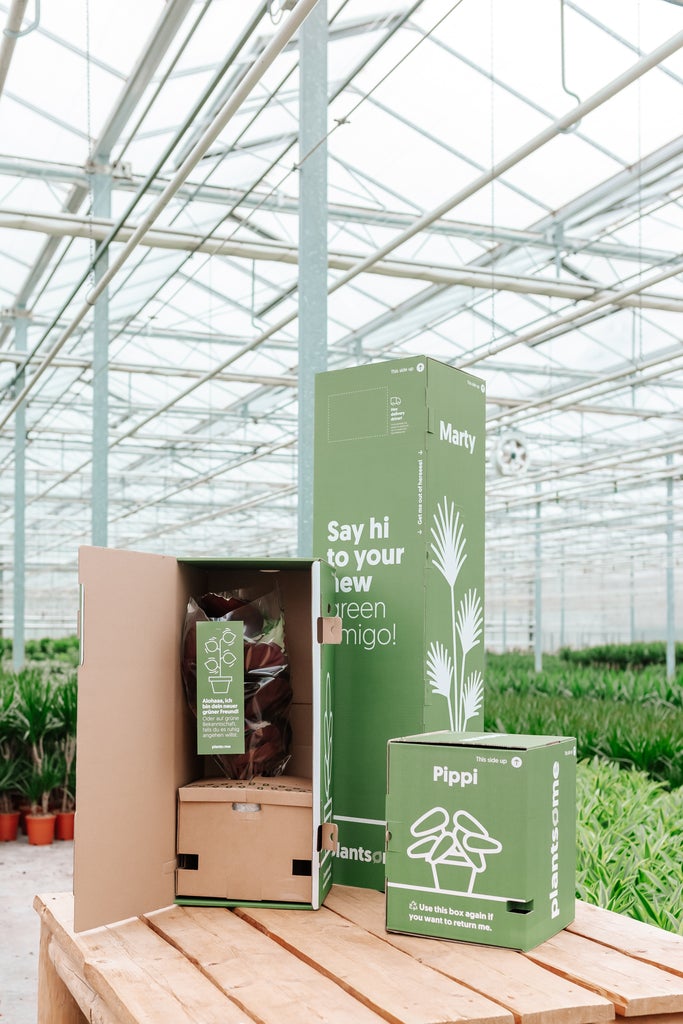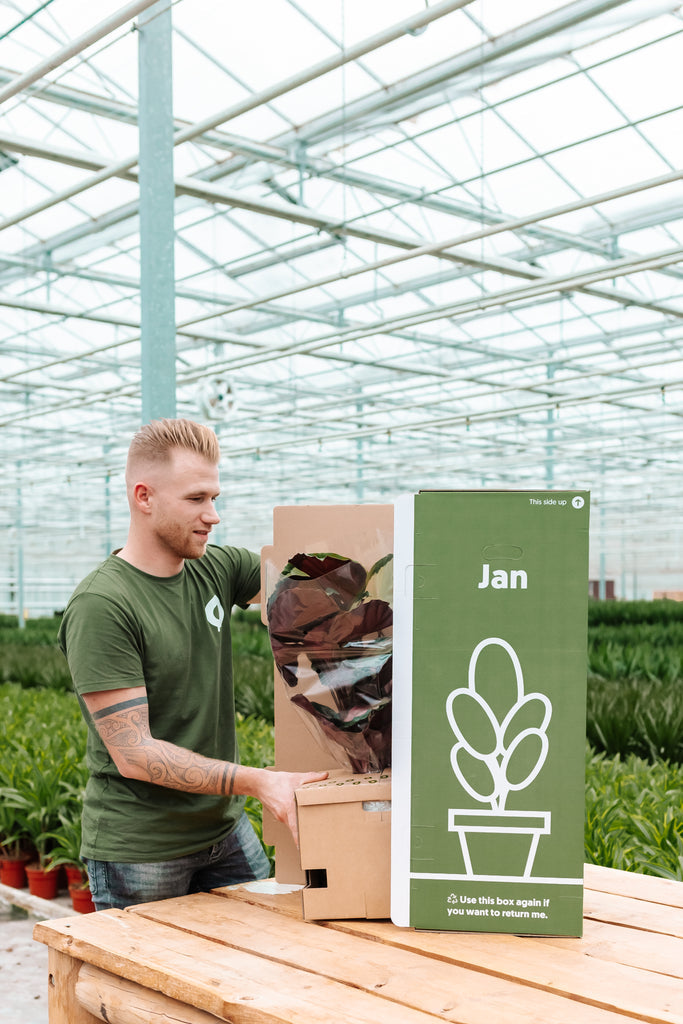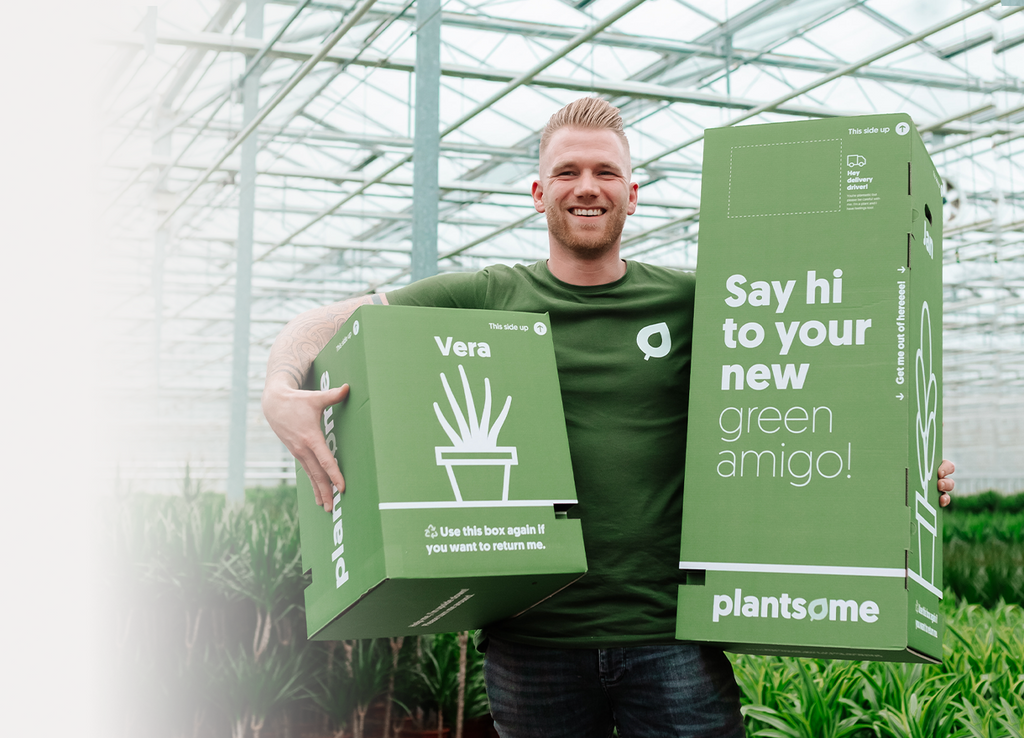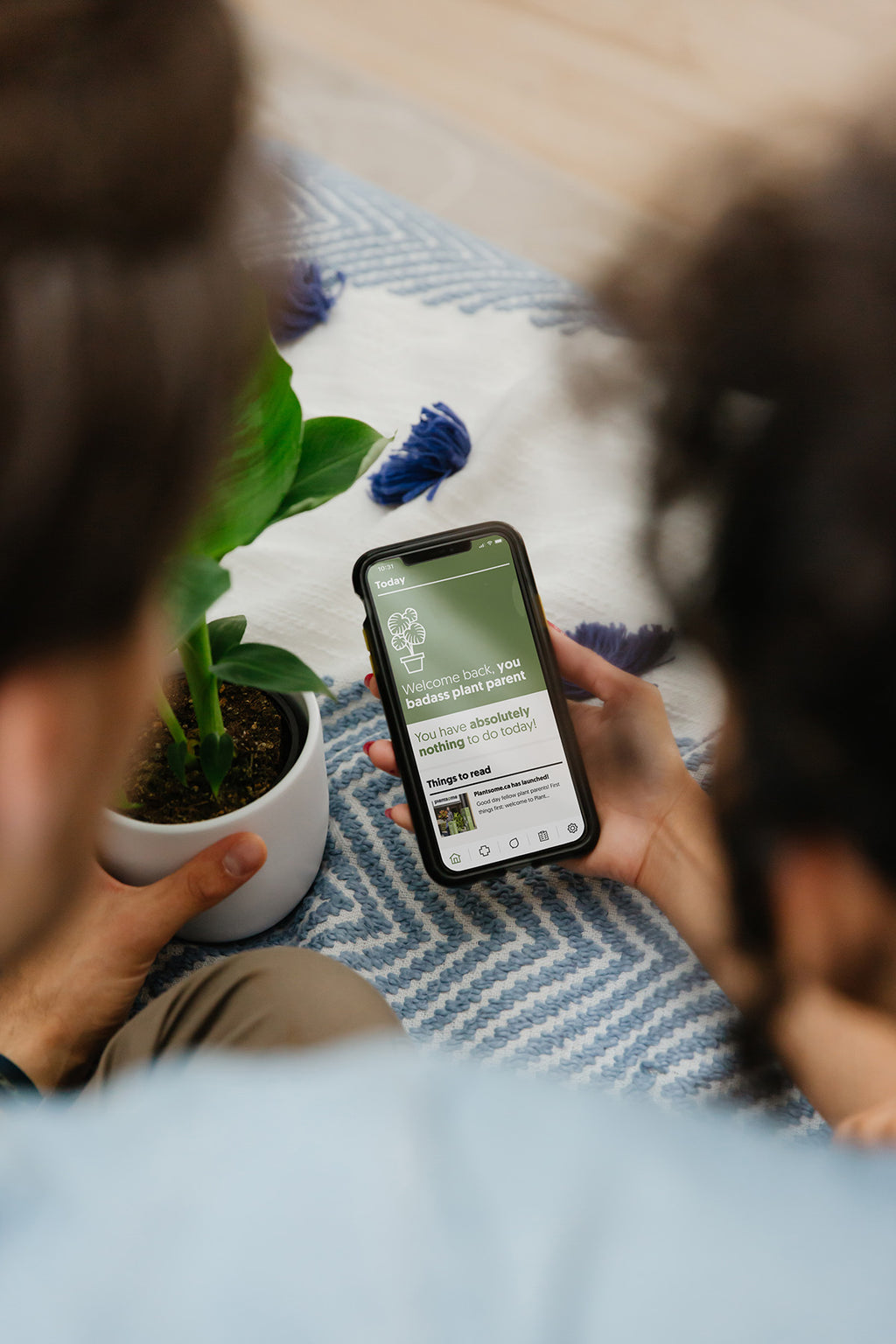 Frequently Asked Questions
You might have some questions about ordering plants online. Makes total sense! We've combined the most common questions (and answers) below.
How do you make sure my plant arrives safely?

We are experts at packaging plants for a safe plant delivery. Our boxes have a clever design that ensures plants stay snuggly in one place throughout their journey to your home.
Will I get the same plant as pictured?

We make every effort to ensure the plant you receive matches very closely to the plant you see on our site. Always remember that these green amigo's are living creatures, each with their unique style. Height variations around 15% from the posted height may apply. Let's just say we don't always look like our profile picture either!
Do I need a green thumb to begin having plants?

If you're new to plant parenthood, you should definitely try our Plantsome App. The app makes light work of plant care by sending water and fertilizer alerts to your phone exactly when your plants need it. #Easy!
How does your 3-Month Happy Plant Guarantee Work?

Are your beloved green amigo's not in good shape? Worry not, Plantsome provides a 3-month happy plant guarantee on all of its plants. Read more about it here.
Friends of Margaux
Your new friends have been added to cart
In combination with
Quantity:
Go to cart
Or keep shopping